Enter your information below
to get best deals from SQ RÉS
Work, Play and Stay in South Quarter Apartment,
The Best Jakarta Property for You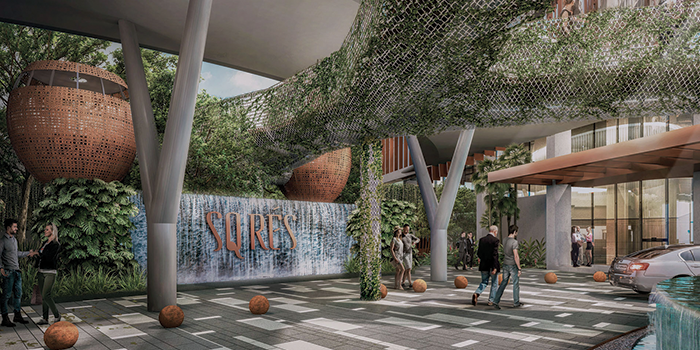 The high demand to own a Jakarta property has increased the number of houses and apartments being built in the city. However, not all properties offer a great location and are filled with full facilities for the residents. SQ Res is another prestigious project by Intiland that nestled in South Jakarta. This iconic property for sale is a tropical resort-like apartment that provides both, extra comforts and peaceful atmosphere in the hustle, bustle of Jakarta. The South Quarter Apartment is especially designed for urban life who seeks serenity and tranquil moments – it´s a spacious living area with all of its best nature elements.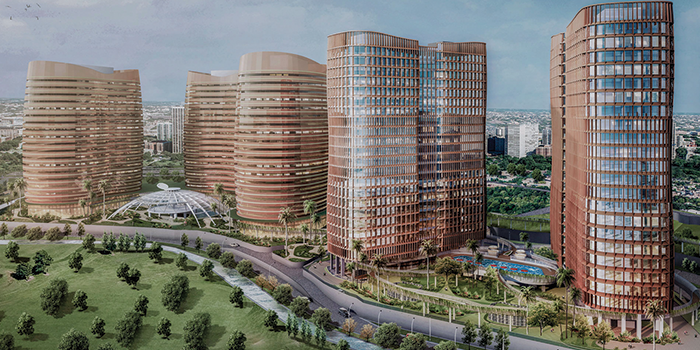 A strategic Jakarta apartment for sale for today´s lifestyle
SQ Res covers 7.2 ha area, comprises residential building, office area and retail space. As a property or sale, the SQ Res is a great investment that adds values. It is strategically situated in fast, emerging TB Simpatupang area and a stone-throw away from Pondok Indah Mall.
The public grand transportations are within your walking distance. The Jakarta property lies in the middle of two MRT stations, Lebak Bulus and Fatmawati. Therefore, it has a convenient access to SCBD Sudirman and Thamrin.
SQ Rés, the Jakarta apartment for sale is located very close to all services including healthcare such as Siloam hospital, Mayapada Hospital and Pondok Indah Hospital. Having a home near some of the best schools in the city is truly privilege. South Quarter Apartment is closed to Singapore Intercultural School, Cikal Cilandak Primary School, High Scope and Jakarta Intercultural School. Enjoy all kinds of facilities in the property for sale, from the elevated jogging track, gym center, tropical theme swimming pool, yoga studio, to library. For tech savvies, a dedicated multimedia space should cater all your needs.
SQ RES: Property for sale
SQ Res offers various apartment types. A standard one bedroom has 45 m2 space whilst the one bedroom with study room is 60 m2 large. There´s also a two-bedroom corner that covers 86 m2 of space, whilst the standard two-bedroom apartment has 93 m2 area. The largest type is the three-bedroom dual key (2 bedroom and studio) with 117 m2 area.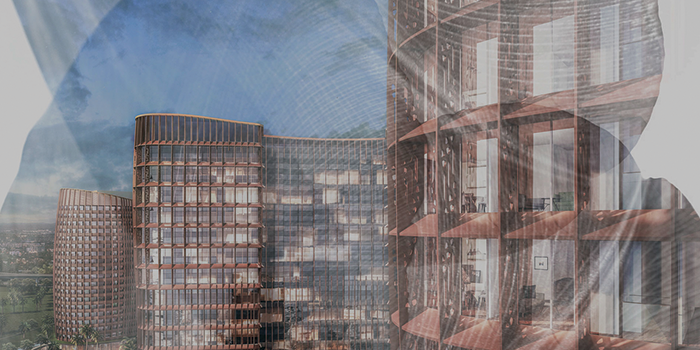 South Quarter Apartment brings the outside in
Living inside the Jakarta property is like staying in the outskirt in the middle of the city. The tranquility of a forest and its lush greens are everywhere you look when you stay in South Quarter Apartment. Almost 80 percent of the South Quarter apartment area is an open space, dynamically designed to create balance in the environment. It blends nature and exquisite design – creating an inspiring space. A place for you to socialize, gather and have fun at the same time.  A huge garden set inside the Jakarta property largely contributes to the fresh air.
The best choice of smart living in Jakarta property
Utilizing high-end technology and safety systems, the property for sale has a top-notch security system with secured elevator to take you to your sanctuary. Every detail of SQ Res revolves around aesthetic and function. As an eco-conscious property for sale, it takes out the hassle and stress, and make your life easier.
Live your best life today with SQ Res apartment Jakarta
The South Quarter apartment is a great property for sale because it is an attractive property. Given the service and amenities, it is suitable for all kinds of residents, from student to businessman. The fact that it is located in the middle of the busy area, is another alluring advantage to consider. For those who don't have time to clean up or do household chores, this Jakarta property is making life so much easier with all the services and amenities.
If you´re looking for an apartment Jakarta that´s filled with green landscape at a prime location, then South Quarter apartment is the right solution for you.