Golf Graha Famil & Country Club has 18 holes that meet international tournament standard designed by Arnold Palmer. Equipped with bunker, river, and lake as obstacles that will give you an exciting, challenging, and fun golf game.
Golf Graha Famili & Country Club is surrounded by beautiful green areas in Graha Famili Surabaya.
Going anywhere is easier
Shopping and Retail Centers
Spazio
Loop
Lenmarc Mall
Pakuwon Mall
5 Star Hotel
Spazio Tower Hotel
Vasa Hotel
Shangri-La Hotel
Ascott Waterplace Surabaya
Enter your information below
to get best deals from Golf Graha Famili & Country Club
Graha Famili Golf and Country Club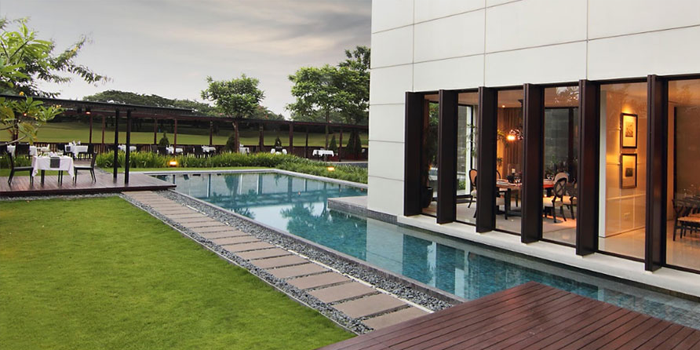 As a matter of fact, Graha Famili Golf is one of many golf fields with international grade in Indonesia. It could be the best spot in the term of golf Surabaya field. Both of local and foreign golfer are attracted to visit Graha Famili Golf because it easy to access.
Beside its location, Graha Famili Golf also offers various country club to accommodate several type of golfer. If you are new to golf world, this country club is more than perfect for you. All you need to learn as new golfer will you get from your fellow friend at country club. Though Graha Famili Golf is not just about golf, but also the right place to get leisure. Beside the best golf Surabaya field, it also provides swimming pool, café terrace, and other amenities to enjoy, whether you are member or just ordinary visitor.
Facilities
As a part of Graha Famili and country club, this golf Surabaya center is equipped with interesting facilities for the golfer and the guest. Both of member and visitor, they are able to join driving range with 30 paths. Driving range is a training course lead by professional coach, and actually part of Graha Golf Academy.
Graha Famili Golf is not only offer natural scenery, but also various high class facilities for the golfer. It was designed by Arnold palmer at 1995 that consist of 18 holes and 72 pars with 6.210 meters overall. This international golf Surabaya field often held a tournament in a massive scale. The difficulty can be adjusted accordingly, even though at certain time you need to perform at the best level to create appropriate punch. Every layout provides different difficulty level, and you need to think hard and work hard to win the game.
Graha Famili Golf also provided golf car, woman caddy, changing room, massage, and shopping center in the term of golf equipment. All visitors have the same chance to enjoy those facilities, including Graha Terrace and Café Terrace, which are the best resto and café that facing to the pool. Those place to eat is not only a good place to relieve after playing golf, but also a decent place to hangout at the weekend. You may come with your family, friend, and colleague. Here you can enjoy various snack and beverages that available on minibar.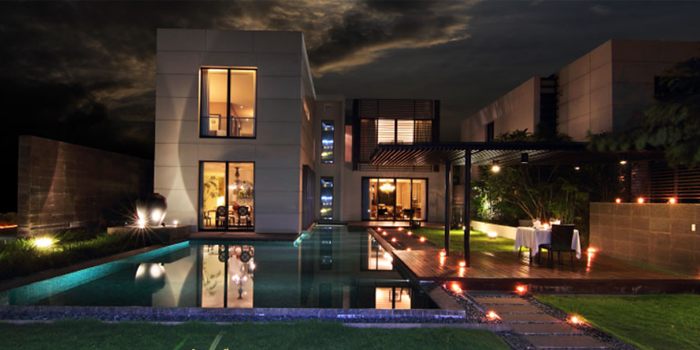 Packages
As mentioned before, Graha Famili Golf is a part of business central district that consist of office space and housing estate which surrounded by a greeny golf Surabaya field. Besides that, this place also offers VIP meeting room, tropical swimming pool, fitness center, tennis court, playground, and outdoor multi-purpose area.
Graha Famili Golf, including country club, is open at daily basis, and every visitor will be charged IDR 590.000 at workdays, and IDR 770.000 at weekend. But don't worry, you may get discount at certain time. Always keep in touch to get more info about the discount, event, or competition. Actually there four type of memberships that available, such as platinum membership (lifetime member), gold membership, outstation membership, and exclusive weekday membership. Each type has different rate, as well as the facilities.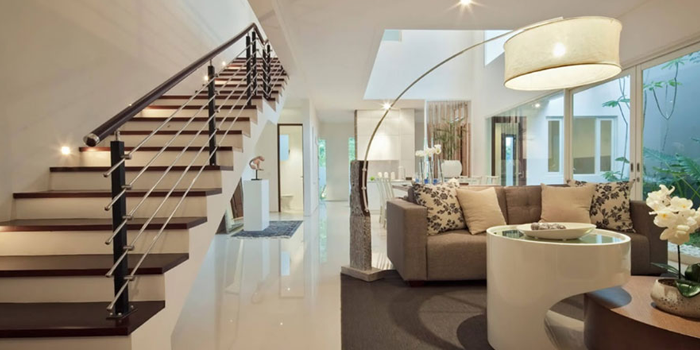 Access
Graha Famili Golf located at Dukuh Pakis, and it only take about 20 minutes from Juanda Airport. If you come from downtown city, you also need 30 minutes and 10 minutes from the nearest toll gate. This golf Surabaya center is surrounded by famous public facilities like Spazio and Pakuwon Mall. This golf Surabaya center is pretty strategic, situated between housing complex and business center at west part of Surabaya. It makes Graha Famili Golf just like an oasis in the middle of building estate. The overall scenery dominated by green palm, river, lake, hilly landscape, and a couple of bridge.
Those landscape gives some obstacles to the golfer in unique way, though it makes more challenging for them. The hilly fairway, several holes that located between the trees, vast savanna, wide lake, and the two last holes near the country club house, will push the golfer harder to perform various technique. Various facilities are provided at the best way in Graha Famili Golf at the modest price. It is up to you to join country club or just enjoy the best experience of golf Surabaya field while you visit here.