It's time to enjoy sports with a different atmosphere at Club Pantai Mutiara. Equipped with mini football field, swimming pool, and international-standard fitness center, as well as classy cafe with Jakarta's waterfront view, Club Pantai Mutiara provides the best sports facilities for you.
Club Pantai Mutiara is located in Pantai Mutiara area by the Jakarta Bay. Its seaside location makes this sports club offering an experience unlike any others.
Going anywhere is easier
Transportation
Soekarno Hatta International Airport
Shopping and Retail Centers
Emporium Mall
Jetski Cafe
Baywalk Mall
Enter your information below
to get best deals from Pantai Mutiara – Sports Club
Pantai Mutiara Sports Club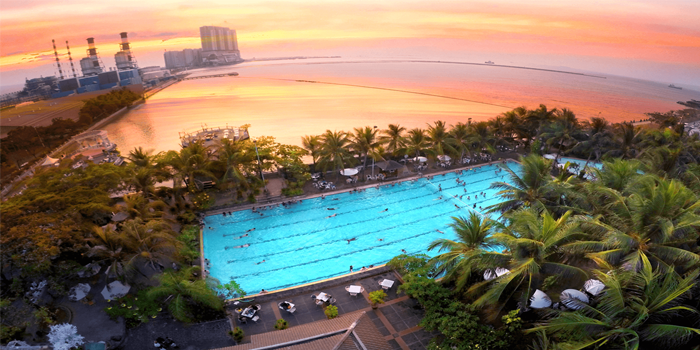 Pantai Mutiara Sports Club situated at the edge of Jakarta Bay, and a part of housing complex of Pantai Mutiara. This sport center established for more than 30 years, and of course has many experiences at this field. Sporting at here is not only make your physically health, but your mind too. This fitness center, actually, located under sea level, though it gives unusual attraction for visitor. It's not only offer kind of hard sport, but also soft sport like Zumba and yoga. In fact, Pantai Mutiara Sports Club is the center of yoga Jakarta class, as well as Zumba Jakarta.
As the sport hub for yoga Jakarta, several modern tools and equipment are provided. While as the best place for Zumba Jakarta, Pantai Mutiara Sports Club offers the best trainer and facilities. All those amenities are available for everyone as free as possible.
Facilities
Pantai Mutiara Sports Club supported with adequate swimming pool, tennis court, badminton court, 3 on 3 basketball court, freestyle area, aerobic studio, gym center, and the best studio of yoga Jakarta. All these facilities are completed with various equipment and gear. Let's take swimming pool as an example, this pool is the only public pool with international Olympic standard. Inside Pantai Mutiara Sports Club, there is fitness center that offer complete gears and tools. What's more, you may take fitness program from licensed trainer.
Hall Sports is the most versatile court field, sometimes for badminton, futsal, basket, and even volley. Sometimes this area is used to hold a competition due to vast bench. Closed to Hall Sports, there is futsal court that equipped with synthetic grass grade A from Italy. After you exercise, you need to take a bath with warm water to relieve from exhausted, and you can use a shower room as free as possible. If you didn't feel enough, you can move to sauna room. It gives you more benefits, sauna will able to kill any bacteria beside refresh your body.
Besides various sport facilities, there is Beach Café which offer numerous menus, and it could be the best place to eat while enjoying wonderful beach scenery. While De 'Bleu Café offers retro atmosphere due to furniture and home appliances that they used.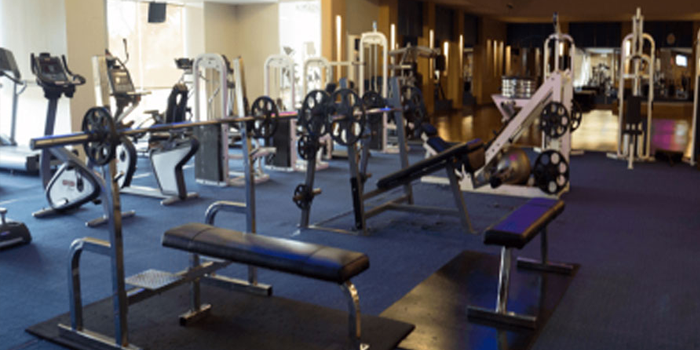 Exercise Class options
There are many exercise options from Pantai Mutiara Sports Club. The best two are Zumba and yoga, both are available in different schedule to accommodate your time. Some said that Pantai Mutiara is the center of Zumba Jakarta, or even yoga Jakarta. Zumba dance is one of the most favorable exercise by the fans of Zumba Jakarta. You can join the class of Zumba Jakarta starting from Monday until Saturday, or you may check the available schedule for sure. Otherwise, you could join yoga Jakarta or aerobic sport to shape your body.
Here you can strengthen your body or burn your fat in a modest way, and also available as scheduled. As the center of yoga Jakarta, Pantai Mutiara Sports Club also offers various kind of yoga, such as basic yoga, hatha yoga, and power yoga. All available in different schedule. You may try tae bo, a short term of taekwondo and xiang bo, which is useful to train your self-defense mechanism. Another options are body language, pump it, step in, and low intensity aero. Last, this sport center also provides swimming practice every day at affordable package.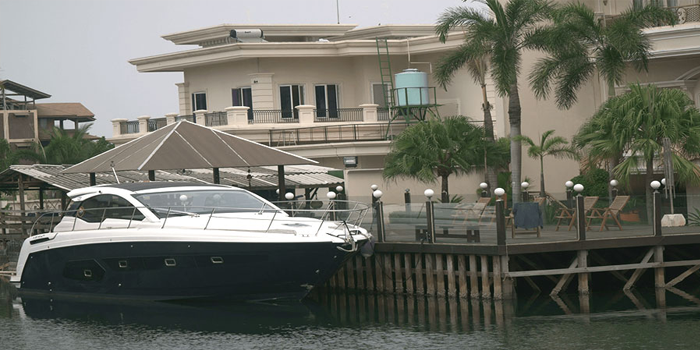 Package and Price
Related to the price, it's available at an affordable package. With every facilities that already offered, surely the price is not an obstacle anymore. For you who want to stay a while in Jakarta, you still be able to enjoy all facilities by taking weekly package, or just pay per visit. Let's take fitness center to get clear understanding. You can use all facilities and swimming pool, including the best studio of Zumba Jakarta, just for IDR 526.000 per month as one category, while yoga and aerobic with IDR 1.205.000 for three months are the second category. Remember, each categories have own different package.
If you want to enjoy the swimming pool, you just need to pay IDR 50.000 for weekday, IDR 80.000 for weekend, and IDR 100.000 for holiday. For Hall Sport, the package started at IDR 250.000, and you can use this arena to practice volley, basket, or badminton. With those facilities and flexible price that offered, it is possible to call Pantai Mutiara Sports Club as the center of Zumba Jakarta and yoga Jakarta that available in Jakarta nowadays.