Enter your information below
to get best deals from Intiland Tower Surabaya
Useful Office for Rent with Proper Facilities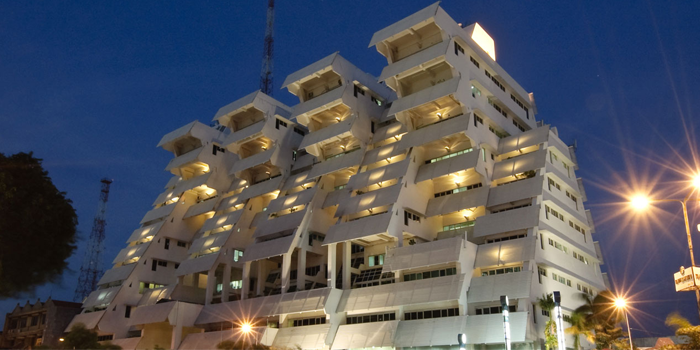 Being successful with the first generation of Intiland Tower Jakarta, PT intiland development tbk. intended to build another one, in another city. The basic idea is still the same, build an extraordinary masterpiece while remain useful as prestigious office.
Then there was Intiland Tower Surabaya, which served as favorable office for rent in this city. Surabaya, as the second biggest city in Indonesia, has quick financial movement throughout major companies that settled there. Intiland Tower Surabaya exists as mean to facilitate company's needs by providing premium office with all the things that they might needed.
As the name attached, this iconic building is owned by Intiland, one of the greatest property developer in Indonesia. This building is dedicated for office only, and equipped with various facilities to give a comfortable atmosphere while increasing productivity level.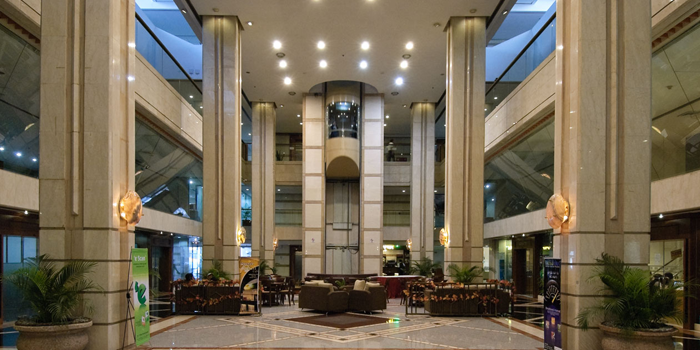 Complete Facilities
For all kind of companies that want to seek an office for rent which offer complete facilities, Intiland Tower Surabaya is the only answer. This office space is equipped with fully furnished home appliances such as office table, chairs, and others. These equipment can be adjusted accordingly. As the favorite office for rent, Intiland Tower Surabaya is equipped with CCTV and 24 hours security in each floor to provide convenience. There is an access card for everyone who come in and out in order to make sure everything stays under control.
Every office space has equipped with fire protector system including fire detector, smoke detector, sprinkles, and fire extinguishers. To accommodate the convenience of every companies, there are 6 public elevator, 1 freight elevator, and 2 emergency stairs. While to fulfill the personal needs, there are coffees shop, restaurant, and other food court that offer various cuisine. With all this kinds of convenience, any company's employer don't need to leave the building. It is the reason why Intiland Tower Surabaya becomes the most ideal office for rent.
Design and Style
The most highlighted from Intiland Tower Surabaya is related to its design, which more likely noticed as postmodern architectural design. The excellent thing from this office for rent is the façade formation that adopted in all construction aspects, making it as the best attractions to see.
Due to its design, the occupied level of this office for rent remains high, approximately 80%. Many companies from different field get benefits from it, among them, telecommunication and crude oil companies are the dominant. Though, there are more companies to come.
With 16.800 meters land area, Intiland Tower Surabaya becomes the only representative IT building at Surabaya, and apparently to be the most favorite office for rent. This office for rent is equipped with a proper tech, including high speed fiber optic to access internet.
Overall, Intiland Tower Surabaya stands for 12 floors and 2 basement, make it as the most ideal office for rent at Surabaya nowadays. The building was designed by Paul Rudolph, the same artist who designed Intiland Tower Jakarta. Sadly, Rudolph never had a chance to see this masterpiece due to age. He passed away at the same time when the building is finished.
Strategic Location
Intiland Tower Surabaya took a place in business area, which known as Surabaya's triangle zone. This is the reason why this area very reachable and strategic for business. It's no wonder why many major companies willing to establish their office at this area.
To reach Intiland Tower Surabaya, just come to Panglima Sudirman Street, Embong Kaliasin, Surabaya. Isn't hard to find this office for rent because it noticeable through the unique design. From this office, there is city scenery which somehow might relieve the level of stress.
The exact location gives some benefits for everyone at the building to access the city. There some public facility like hospital that could be reached in a couple of minutes, such as RS Husada Utama, RS Dr Soetomo, and Siloam Hospital. For clients who come long away and need a place to stay at Surabaya, there are lot options to choose. This office for rent is surrounded by well-known hotel such as JW Marriot Surabaya, Four Points Hotel Surabaya, Sheraton Surabaya, and Praxis Hotel.
With the Praxis Hotel, Intiland Tower is integrated with this Praxis Superblock. At near future, these two building have possibility to be a mixed-use under the same name, Intiland. Due to its positivity that Intiland Tower Surabaya offered, it makes sense if this building becomes the ideal office for rent in Surabaya nowadays.