Enter your information below
to get best deals from SQ Office
South Quarter Office, Office Space Jakarta Selatan
Mixed-Use Building for Multi-Purpose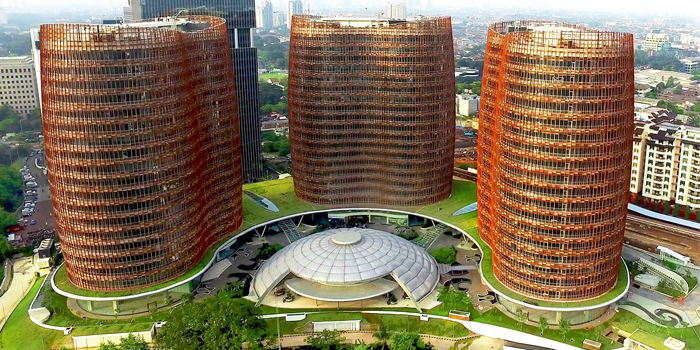 South Quarter is not just a building complex. It's a masterpiece that able to turn everyone inside the building to be more productive and gets better in their activities. Located at the most strategic area, South Quarter was designed comfortably innovative as serviced office Jakarta.
It can be seen from various type buildings that scattered in 7.2 hectares area. Inside this complex, South Quarter provides an integrated mixed-use building which consist of living space in term of apartment, numerous office called South Quarter Office, and shopping center known as SQ Dome.
The main idea of all these was to fulfill business environment that growing rapidly in Jakarta, and to provide office space Jakarta Selatan, so serviced office Jakarta will be needed. Especially at TB Simatupang corridor, this area becomes favorite option for many companies with different scope, ranging from local company with national scale to multinational company.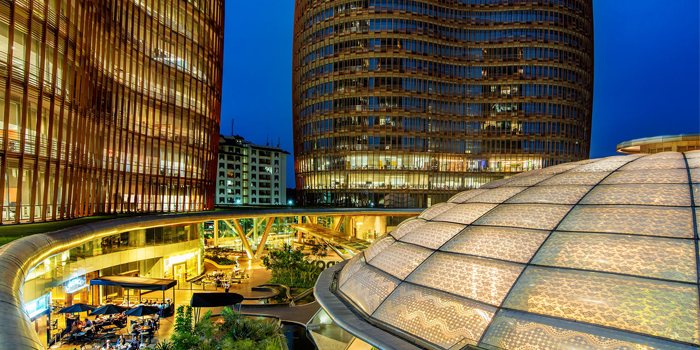 Strategic Location
South Quarter Office located at the premium living zone, which is TB Simatupang, between Fatmawati and Pondok Indah. Due to its righteous location, this place is reachable from every corner of downtown Jakarta. It gives more benefits for everyone who live there to reach other part of the city.
What's more, South Quarter has direct access to the Soekarno-Hatta International Airport's highway through entrance gate of Pondok Pinang, giving this building as the ideal office space Jakarta Selatan. Also, South Quarter Office and other type of building inside South Quarter are close enough to access MRT through Lebak Bulus corridor.
It can be said that South Quarter Office is the most accessible serviced office Jakarta. It's just matter of minutes to reach healthcare center, such as Siloam Hospital and Mayapada hospital. While there are two international educational institutions for sure, which are Singapore International School and High Scope Indonesia School.
Fine Facilities
The best attractions of South Quarter is the completeness of facilities across the complex. There are four biggest shopping center at least, which are SQ dome, one Bellpark Mall, Cinere Bellevue, and Pondok Indah Mall. Each of it gives different enjoyable shopping experience.
SQ Dome for example, this shopping center is well-known for providing personal need. It was a suitable destination to get amusement with various options of restaurant, cafes, book store, supermarket, coffee shop, and even fitness center which equipped with various gears.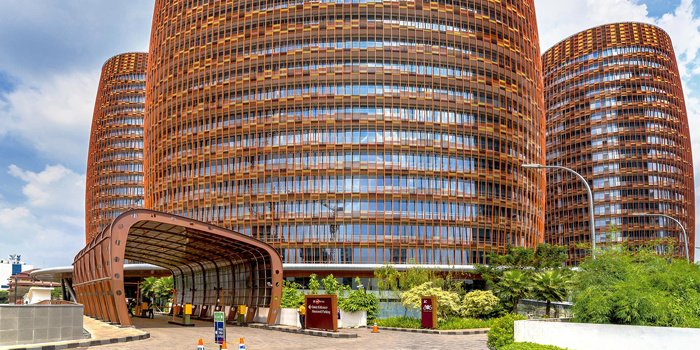 South Quarter Office, meanwhile, offers spacious area for rent. It's also a finest serviced office Jakarta nowadays. Not every office space Jakarta Selatan provides the needs of every companies, but it becomes a standard procedure for South Quarter Office to provide any kind of office equipment. It's the answer why South Quarter Office becomes the most ideal office space Jakarta Selatan.
The South Quarter apartment is classy, and one of the most favorable housing zone in the middle of city. An elegant nuance shows up as foot steps into the building. Inside the apartment, nothing to find except a number of useful home appliances to pamper the resident.
There are still other important public facility at South Quarter, especially at this office space Jakarta Selatan. Because the internet has been being a primary needs, anyone can access internet at high speed thanks to fiber optic network. South Quarter also offers some financial institution such as bank, ATM, or even money changer.
There are also hospitals to keep everyone remains better, and good educational institution with international standard. Every big companies need a high standard office space Jakarta Selatan that match with their business activity, along with the reputation that they have.
They need a supportive environment and comfortable workplace to boost their productivity at the highest level, and a kind of serviced office Jakarta is able to provide it. To accommodate this need, South Quarter Office built 20 floors serviced office Jakarta to facilitate their business activity, being the finest options of office space Jakarta Selatan.
Achievement
With this stunning design concept and the idea of mixed-use building complex, South Quarter have rewarded with some achievement in the term of serviced office Jakarta. In 2015 for instance, South Quarter won a Green Property Award by Housing Estate Award due to its massive break trough.
Again, in 2016 South Quarter got another big achievement. Not only one, but two. First is The Best Green Building Office provided by Indonesia Property & Bank Award, and second is Best Office Architectural Design by South East Asia Property Award.
With all these achievements, South Quarter has been proven to be the best mixed-use building complex ever built. As development of other part of complex as still on going, South Quarter is arguably anticipated as the finest housing and office complex near the future.