Enter your information below
to get best deals from The Rosebay
Exclusively built for comfort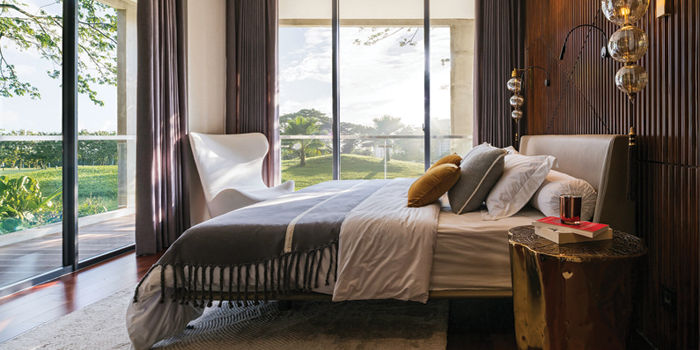 Apartment Surabaya is becoming a better choice. This is merely not just for the pricing reason but rather how staying in a place could make you feel safe, secured and enables you to commute without hassle.
Top facilities, fabulous landscape and gorgeous interiors – this sums up the apartment Surabaya that everyone would love. Intiland took time to replicate a resort and make it a home you´ve ever wanted. However, high-end homes may lack of maintenance and could be far from the important hubs. This is why The Rosebay Surabaya is a solution to the problems.
The Rosebay apartment Surabaya is strategically located closer to business activities in the city. With low-rise residence concept, this Surabaya property for sale offers luxury and comfort of a landed house. The apartment Surabaya complex is built on 1 Ha land. It has only 7 residential blocks, each are 4 to 8 stories.
It can be stressful living in a metropolitan city but the Rosebay Surabaya is literally a green building that you will never get bored of staring. Thanks to the impressive landscape that the green is translated to all aspects of the facades, starting from the drop off area to the open space corridors to ensure plenty of natural light and better air circulation.
The modern architectural design of Rosebay Surabaya apartment results in a spacious living, that creates a balance between the environment and the dynamic West Surabaya lifestyle. To obtain a modern and tranquil home, no unit is facing one another – thus, creating a true privacy for its home owner.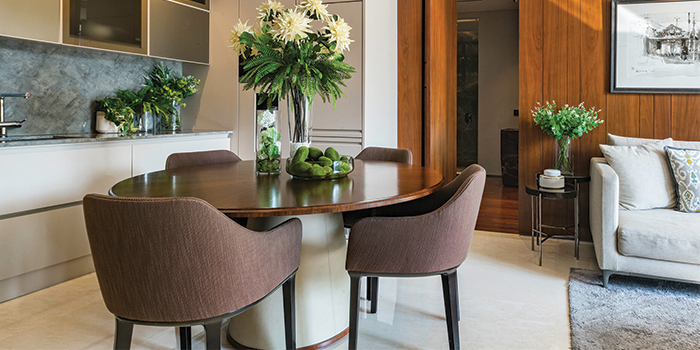 Rosebay Surabaya property for sale uses fully automated security systems
Rosebay apartment wants to make sure that each of the resident finds comfort and safety at home. An entrance can only be made using a registered personal access card. A voice command system detects only registered voice. The complex is equipped with CCTV, Fire protection facilities, and 24-hour security personnel.
Apartment Surabaya with golf and garden view
Apartment Surabaya is perfect for people with high mobility who demand comfort and luxury in one. The design of the apartment Surabaya arguably transports you to another place, avoiding the hustle and bustle of the city, and more importantly reduce stress. From your window, a view of immersing golf and garden is pleasing to the mind.
The Surabaya property for sale offers a practical living in term of common facilities such as concierge, jogging track and barbecue pit. Plus, a regular maintenance hassle-free. For sports enthusiast, Rosebay apartment has an outdoor pool and fully-equipped gym center.
Rosebay Surabaya property for sale: Bedroom types
Each of the apartment Surabaya is designed transparent – a striking feature with a broad use of glass. Along one wall of the living room, a glass window overlooks the garden or golf view. This provides a feeling of spaciousness and allows plenty of sun light to enter the room. You can choose from the five-unit apartment types:
2 bedroom
2 bedroom deluxe
3 bedroom
3 bedroom deluxe
3 bedroom corner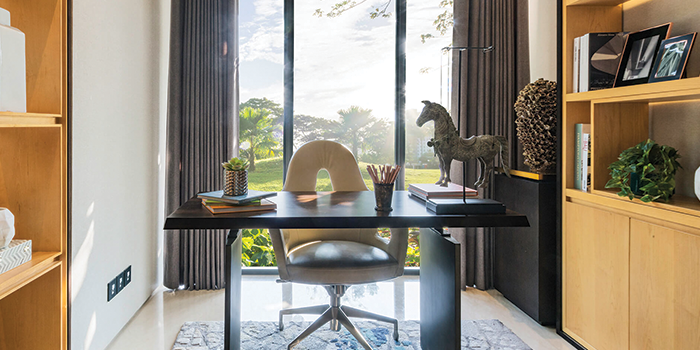 Rosebay apartment strategic location
Rosebay apartment is situated in Graha Family – a prestigious area with business and leisure combined. Near the Surabaya property for sale, there are some of the best cafes in town and virtual office for rent. Loop and Spazio are both a hangout place to dine and drink, and within walking distance.
If you love the kind of relaxation, easy-living and resort-style living concept, Rosebay apartment has loads of open areas to brighten up your mood instantly. This typical Surabaya property for sale is suitable for those looking for an apartment but not wanting a limited closed-space. An airy design gives a light feeling to the heart and moreover, the panoramic view of its wide terrace is not to be missed.
Contact us today to find out more about the Rosebay apartment Surabaya!