Enter your information below
to get best deals from Graha Natura
A Green and Healthy Housing Surabaya Property for Your Family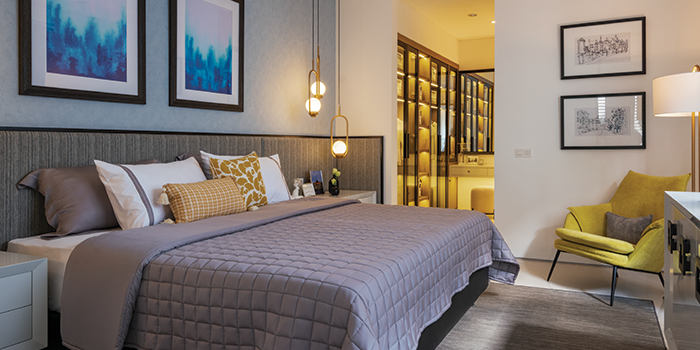 A green, cool, and beautiful environment is the key to a healthy life. As Surabaya is one of the Indonesian cities which adapted the green landscaping concept, Intiland has been looking into providing Surabaya property with gardens and greeneries.
Lush trees and beautiful gardens deliver such serenity and comfort in a residential place. Thus, Graha Natura is an ideal domicile for you who yearn for a healthy and good quality life. The concept dubbed by Graha Natura as one of the uprisings real estate Indonesia Surabaya is to increase people's quality of life through a better environment.
The environment and landscape design focus on creating an area which is cool and also organized beautifully with a lot of green open space and big tree surroundings and wider air circulation that improve resident's quality of life.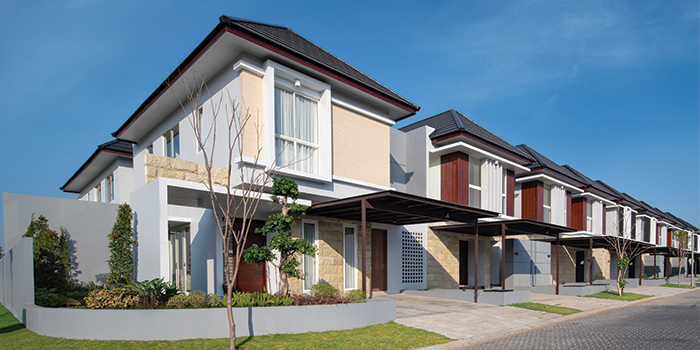 Real Estate Indonesia Surabaya where life meets nature
Graha Natura is an ideal Surabaya property for you who yearn for a healthy and good quality of life. Its strategic location comes as the later decision-making factor; however, residents cannot toss away the fact of the beautiful and fresh landscape it has in this real estate Indonesia Surabaya.
Green open space and spacious gardens is a plus benefit for a real estate Surabaya Indonesia. This kind of Surabaya property is perfect for spending leisure time with family. This is exactly what people are looking for in a real estate Indonesia Surabaya. Wide pedestrian area all along the main road and outdoor gym could be great for lazy stroll or fitness exercise. Tropical-style and environmentally friendly houses with many openings, enabling good light exposure and air circulation. The character of the building integrated with nature will always enable the homeowner to meet the surrounding environments which always a plus for every Surabaya property.
Graha Natura as one of the real estate Indonesia Surabaya is a prestigious and environmentally sound real estate Indonesia Surabaya with a concept of landed residence that adjoins with nature. This Surabaya property also contribute to nature conservation. As a way to do that, we plant ten thousand trees with 1000 kinds of rare tree species from around the world. As a part of the program, Graha Natura builds Kebun Mangga Persahabatan.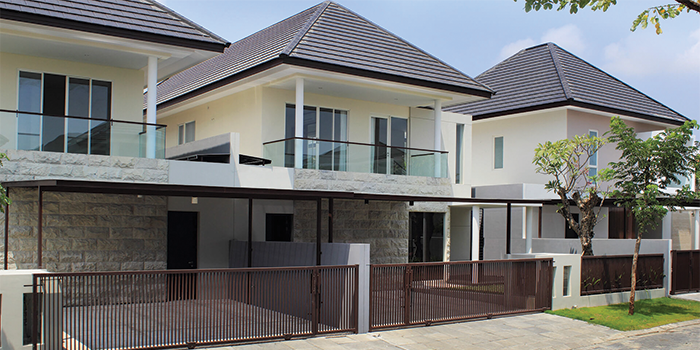 Graha Natura's Residences of Your Choice
This Surabaya property offers 6 residential choices for real estate Indonesia Surabaya, which are Violet, Sunflower, Calathea, Tulip, Orchid and Verbena. Each of the properties has its own strength that will meet the resident's needs.
Violet is a 2 storeys modern minimalist house in Graha Natura, designed with compact dan homey ambience. While Sunflower is designed with a private pool in each unit which is also included in the Sanctuary Home Series. On the other hand, Calathea and Tulip show the touch in modern tropical colonial design comes with a comfortable room layout.
As for Orchid, it is included with garden and main bedroom on the ground floor. Also, Orchid is the most favourite type. Lastly, Verbenas are designed as private houses that suit an urban family lifestyle. These are some perfect options for you who are looking to buy Surabaya property either for a living home or investment.
An Easy Access Location
Graha Natura is located in West Surabaya with 86ha area. This Surabaya property has a strategic location with the soon-to-be accomplished of the extension of Jl. HR Muhammad. Future and current residents of this Surabaya property would not be facing difficulties in going out or coming into the Graha Natura area because of the easy access.
Graha Natura is located near education centres with national and international level schools, such as Surabaya European School, Singapore National Academy, Universitas Ciputra and more to name. Residents will also be able to spend quality time with their family as a shopping complex with entertainment and leisure purposes are available nearby. Graha Natura offers a comfortable real estate area whereby it makes a healthy living for the residents with the existence of jogging track, swimming pool, gym and a few international scale hospitals.
Business opportunities are also opened around as business district is just a few meters away. This is Graha Natura, the most ideal real estate Indonesia Surabaya that you can find.