Enter your information below
to get best deals from Aeropolis
The First Office Space for Rent Near Airport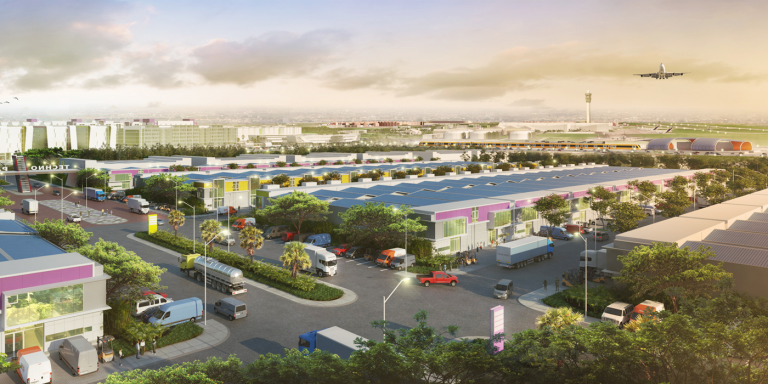 Aeropolis is an integrated area consist of office space, living house, retail, commercial area, warehouse, and shopping center. At this moment, it is the closest city from Soekarno-Hatta International Airport that developed by Intiland. In truth, it was the reason of its name. Aeropolis combines swiftly between living space and business center to assist the development of airport by providing office for rent and living estate. Soekarno-Hatta is one of the busiest airport in Asia, and the passenger grows every year.
Through an integrated zone, it will make the surrounding area of airport more alive. With integrated concept, it is able to support the need of a good place to stay and to get leisure which closed to the airport. Furthermore, this airport city focuses on developing mixed-use zone which consist of numerous activity of each zone, through living house and office for rent.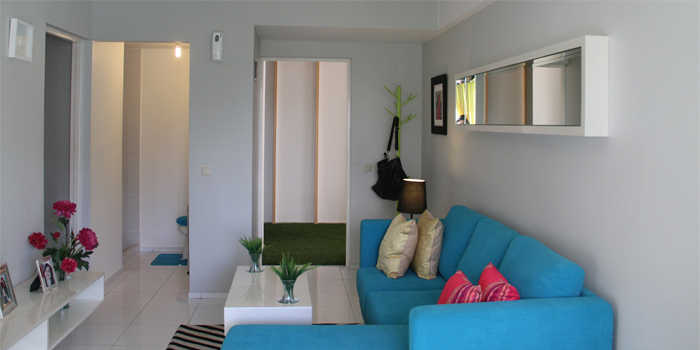 Modern Facilities
Aeropolis offers various modern facilities, whether on apartment and office space, to accommodate the need of airport city. It's believed that office space will give a massive contribution for everything that involved to the airport activities through different facilities which offered. The building and office space mostly facing to the airport, giving an unusual sight for everyone who live there. It equipped with fully furnished home appliances, closet, mini refrigerator, a set of chair and table, also AC and TV. There are also water heater, shower, and other useful equipment. Of course, these such facilities can be adjusted according to personal taste.
As the modern office space for rent, it also provides everything that modern people need. It could be restaurant, sport club, and other kind of amenities that highly demanded. It's a complete package for anyone to live a life in a modern city with structured environment. The mixed-use area, like living zone and office for rent, gives more benefits related to efficiency, because it's no need to go away to get something. With everything that offered, it's no wonder if this mixed-use building along with office space inside it, brought a couple achievement.
For instance, Aeropolis is The Best Mixed-Use Development Project by Property & Bank Award 2014, and The Most Favorite Low-Rise Residential Apartment by Housing Estate Awards 2017. Those two achievements are simple proof how good this airport city.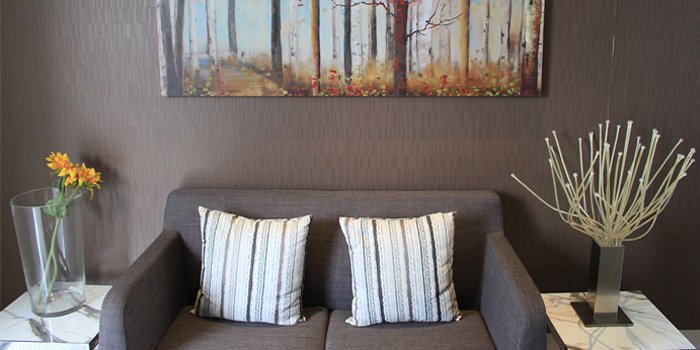 Inside The Airport City
Perhaps it is one of the biggest project from Intiland, due to the total land area, about 350 hectares. At the moment, only small portion of the total area that already turned into apartment, office for rent, commercial zone, hotel, and lifestyle. The apartment consist of Aeropolis Residence 1, Aeropolis Residence 2, Aeropolis Residence 3, and Aeropolis Crystal Residence. The total apartment are 4.335 units, and more than 90% has been sold. About 60% of apartments are already occupied, and more to come.
While for hotels, there are 300 rooms that available for any purpose. Several facilities to support lifestyle are also provided to ease every activity in this zone, such as club house, condotel, office space, and food center. For business purpose, there is Aeropolis Commercial Park as a business center that consist of 105 units, and could be the best office for rent due to the opportunities that available. While Aeropolis Techno Park as a warehouse and commercial storage as much as 400 units.
Direct Access
Aeropolis is perhaps the only answer for everyone who need a comfort place after doing some activities related to the airport. There are two shuttle provided to accommodate the resident to come and go to Soekarno-Hatta Airport. This kind of facility will give an easy access to the resident which mostly dominated by airport crew, flight attendance, and pilot.
The living estate and the office for rent are only 500 meters away from the entrance gate of Soekarno-Hatta Airport, make it the most accessible office for rent. Located at the most strategic place, this office space is easy to reach, and going to everywhere is far easier than before. Beside the shuttle that served as pick up vehicles, there is also Soekarno-Hatta Airport rail link.
By that time, the government is working on new toll, Jakarta Outer Ring Road (JORR) II, which will connect the airport to other city outside Jakarta. Even more, rail way is still on progress with the track will cross the airport directly into the downtown Jakarta, and perhaps could be the main transport in the next few years. As the information spreads, the airport will be expanded. As a result, many living estates and office space will necessarily needed to support all airport activities. Through all those benefits, it will be wise options to take one of office space, or simply by occupied one of office for rent that available.