Enter your information below
to get best deals from Aeropolis
Aeropolis Warehouse for Sale in Tangerang
Making your Business and Storage Units Easy Around the Airport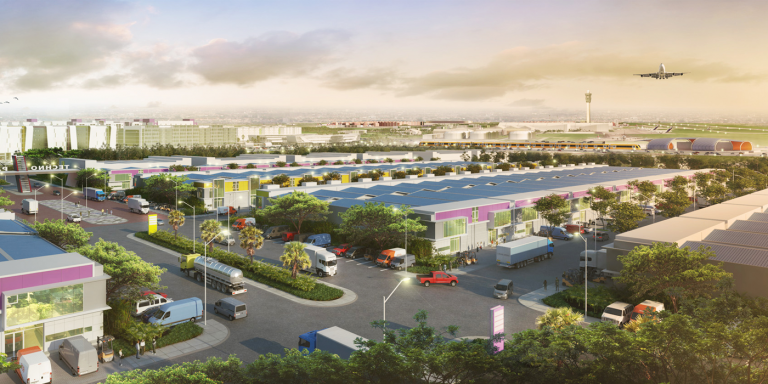 Tangerang is one of the cities around Jakarta where Intiland boosts its development. Looking to how busy a situation around the airport can get and life for those who have to be revolved around it might be difficult, Intiland decided to develop Aeropolis Tangerang, an integrated property between people's life and the airport.
Since 2012, Aeropolis Tangerang has been developed to be a residential and business area that integrates with the airport. Aeropolis Tangerang is in a 350ha size of place with major expansion following the development in the airport, such as office, retails, commercial, hotel and warehouses. Aeropolis Tangerang also gained an award by Housing Estate Awards in 2017 as the Most Favourite Low-rise Residential Apartment.
Other than residential area, the highlight of Aeropolis Tangerang would be its warehouse sale and storage units called the Techno Park. When choosing a warehouse, you have to consider certain criteria including the location, building longevity, facilities, security, proximity to carrier services, and many more. If you're looking for the perfect warehouse Tangerang, Aeropolis should be your first choice. It is equipped with complete facilities and a strategic location, which is perfect for your business's manufacturing activities.
Warehouse Tangerang and Storage Unit Facilities
In Aeropolis, you will not only find places to stay and office to work, as Aeropolis also offer a space for rent to maximise your business activities by providing warehouse sale and storage units. Warehouse Tangerang at Aeropolis are available in many sizes, such as in bigger sizes with 9×30, 15×36, and 15×30, also a smaller warehouse of 6×16, and size 8×16. For the warehouse sized 9×30 and 15×36, you can choose between the standard type and the special warehouse type.
If you choose the 6x16m and 8×16, you'll be getting 2200 watt of electricity while for the bigger warehouse sale and storage unit ones (9×30, 15×36, and 15×30), you'll get a total of 3500 watt electricity. All warehouse Tangerang is also equipped with a telephone line, municipal waterworks, parking spaces, street lights, and an open green area.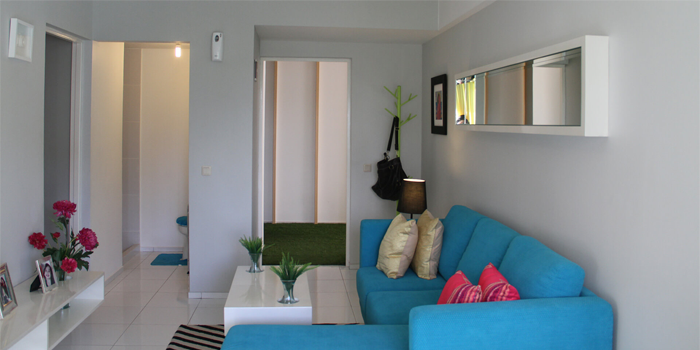 Aside from the various sizes available, Aeropolis warehouse Tangerang also build these warehouse sale and storage units with the best materials available. Truss frame, mini pile foundation, finish floor hardener, rolling shutter (chain block) warehouse door, 1.000kg/m2 loading factor, also concrete floors with 15cm thickness. These warehouse sale and storage units are the ideal choice for every manufacturing needs that you're searching for.
Security
Aeropolis warehouse Tangerang is equipped with a 24 hour security service that guaranteed the safety of your warehouse sale and storage units. There is a main gate as the main entrance and exit, hence the security in charge will be able to identify all personels who come and go from the warehouse area and report to you if there's anything concerning. Be worry-free about your products or business with the security guaranteed.
Location
Aeropolis can answer all your needs during your activity at the airport. Popular as an airport city, Aeropolis is just about 500 meters from Soekarno-Hatta International Airport. This 105-hectare integrated area in Tangerang has residential, office, hotel, commercial, retail, and industrial facilities. Going anywhere is easier from Aeropolis Tangerang. Most available and accessible transportation would be Soekarno–Hatta Airport Rail Link and Soekarno Hatta International Airport. This strategic location make Techno Park the ideal warehouse Tangerang for your business.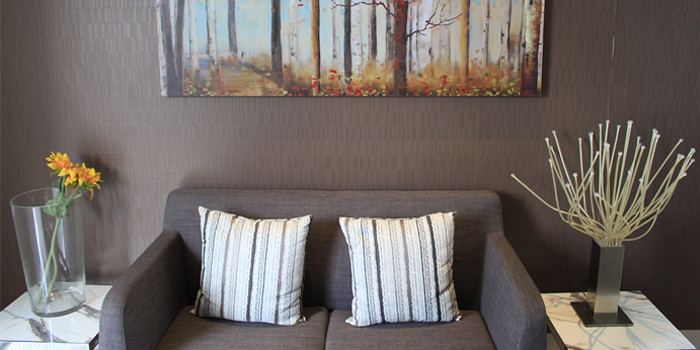 Life at Aeropolis Tangerang
As an addition from warehouse sale and storage units, you can also find apartments for living.  Apartments that are available are Residence 1, Residence 2, Residence 3, Crystal Tower 2, Onyx Residence and Lucen Tower. By having apartment units near the warehouse sale and storage units, you can easily run your manufacturing process or other business needs in one area. It's an all-in-one place where you can do it all with a peace of mind.
Facilities
Aeropolis Tangerang offers every single thing that people around the airport would need, from business, residential purposes, leisure, entertainment and more, surrounding the warehouse facilities. Following its purposes, Aeropolis Tangerang has equipped itself with a sports club, restaurant, shuttle bus and convenience store to attract more people and keep themselves in enjoying their days around the airport, creating the perfect location for the warehouses.