Enter your information below
to get best deals from Graha Famili – Roca Sport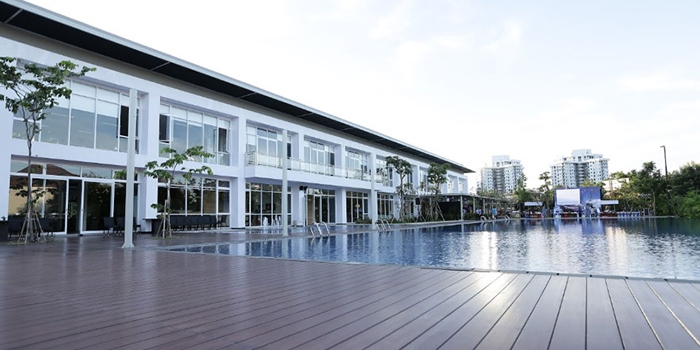 Easy to say that Roca Graha Family is the most complete sport center in Surabaya. Among them, gym and yoga are the best two that attract more attendances than other sport. It's easy to understand, because Roca Graha Family acts as the center gym Surabaya. Both gym and yoga are now emerging, and Roca Graha Family exists as a mean to facilitate the fans of yoga Surabaya through decent place. Not only the place, you will also be facilitated with licensed trainer. You will meet a new friend with the same interest of yoga Surabaya here. With experience more than a decade, Roca Graha Family offers various yoga Surabaya classes, gym programs, and other good sports to accommodate your need related to healthy life. What's more, you will get an access to the best gym Surabaya and various classes of yoga Surabaya.
Facilities
What will you get from Roca Graha Family are swimming pool, gym, yoga, table tennis, sauna, Jacuzzi, and locker room as your personal needs. You can take all those facilities by choosing one of three membership options that available at affordable price. The most highlighted from Roca Graha Family perhaps the swimming pool. It's a big attraction for many visitor, beside yoga class and gym Surabaya center. It has 50 x 15 meters wide, and surrounded by bar and resto, tanning area, and locker room at the side of pool.
The gym could be the center of gym Surabaya due to modern tools that available. There are three options that you can use to rform at least, which are strength equipment, spinning bike, and cardiovascular equipment. All you can use as free as your membership type. About the sport classes, there are vast options such as aquarobic, pilate, body press, Zumba, spinning, yoga, salsation, toning, power stretch, insanity, pound fit, TRX, tai chi, etc. Among those classes, yoga is the most attracted class due to the fact that yoga Surabaya emerging rapidly nowadays.
You can play the table tennis at the building near the pool as free. There four tables tennis that available, so never worry you didn't get a table. Other facilities are sauna that located at the gym area, Jacuzzi which located close to the pool, and locker room at the side of the pool.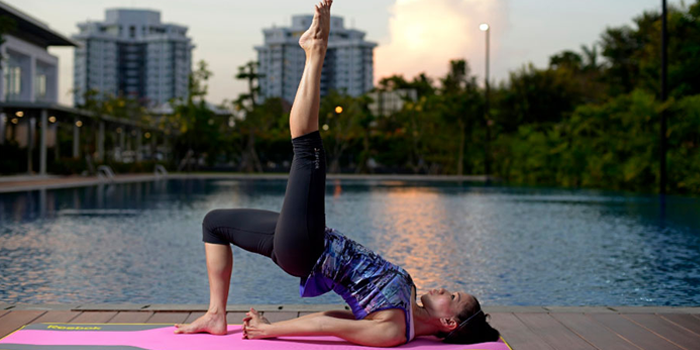 Schedule
Every class in Roca Graha Family is designed carefully to provide quality, rather than showing the acrobatic side. The schedule basically divided into two options, which are morning class starting at 06.00-10.15 WIB, and afternoon class starting at 15.30-19.15 WIB. Let's take an example with the most wanted yoga Surabaya.
The class is basically scheduled every day at different hour, so you can take the class according to your free time. While to access the most wanted gym Surabaya, just take the time that fit to your schedule. Off course you can still use this studio yoga Surabaya, and even the modern equipment at the best gym Surabaya, every time. But you are likely doing exercise alone if you didn't follow the schedule, as the trainer won't be available due to out of time.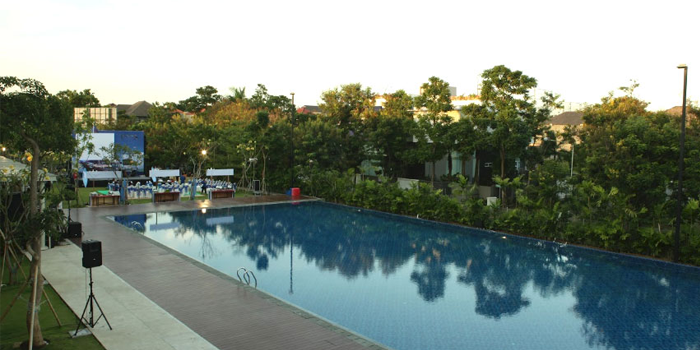 Membership
Don't worry about the membership, you will find the price is almost affordable in every way. It was divided into three categories, such as monthly membership, six months, and yearly membership. For instance, if you come as single, you will get a price of IDR 1.400.000, or IDR 750.000 if you are student. Otherwise, you will be charged at IDR 2.500.000 (for two people) if you bring your partner. While for family membership, the price started at IDR 12.500.000 for six months. If you are a pro or senior one, the price then start a bit lower at IDR 3.000.000 for six month membership.
If you don't have plan to take a membership, you still be able to enjoy Roca Graha Family facility in different price. Let's say you want to access the gym and the pool, so you must pay for IDR 220.000. If you only need the best gym Surabaya, just pay IDR 190.000, and IDR 70.000 for the pool. Just remember, there are lot of benefits waiting for you if you take a membership. For instance, you get discount from Miracle Aesthetic Center, Garasi Ergo, Gleneages Diagnostic Centre, National Hospital, etc. Off course, the discount rate is different from other.