Enter your information below
to get best deals from Sumatra36
A Prestigious Surabaya Property in Prime Location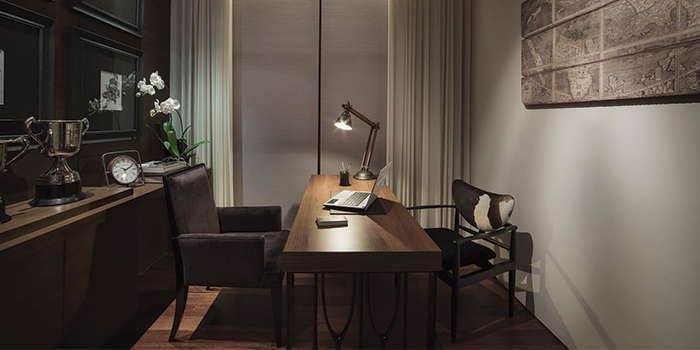 As one of the best tourism city in Indonesia, Surabaya is well known for its business driven community. From old to modern – Surabaya packs culture, excitement and opportunities as the second largest city. With the constant development of its various areas, people need a comfortable living space while still be able to enjoy what the downtown has to offer.
Launched in 2012, Sumatra36 is a luxurious apartment Surabaya that caters the urban lifestyle. Built on a 2358 m2 land, the stunning Surabaya property houses 63 units apartment on 12 floors. Unlike any other Surabaya property, the units are exclusive and private. What´s impressive about Sumatra36 is that more than half of the area is surrounded by densed shrubbery – resulting a cool atmosphere for a total retreat.
Experience living luxuriously in Sumatra36
Sumatra36 is one of Intiland flagship projects for apartment Surabaya that odes to history. With an objective to provide the most comfortable living in the metropolitan city – this Surabaya property is the ultimate answer for today´s necessities. Living in a prime real estate improves your way of living. The common facilities that are well adorned and landscaping designed by the professionals are just some of the many perks you can get.
However, most of all, the enjoyable neighborhood knowing that your place is a safe haven. It´s a place you can relax, entertain and escape at the same time.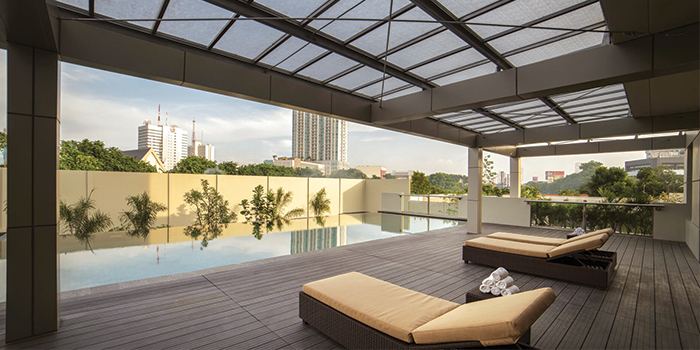 Why choose Sumatra36 as your Surabaya property?
Apartment Surabaya in downtown city
Nothing beats apartment with strategic location. It is in fact becoming a lifestyle demand since everybody needs everything to be close to them. The strategic location does tot only saves your commuting time, but you can also conveniently find what you´re looking for within minutes. Sumatra36 is surrounded by the business center and 5-star hotels. The ever popular shopping center Tunjungan Plaza is within walking distance.
Inside the apartment Surabaya, an integrated facilities ensures you have 24 hour concierge at your service. Living well is fairly easy as a cool swimming pool and fitness center are available for you to get in shape anytime. If you have plenty of time, you can just sit and soak in the panoramic view. Plus, security system and personnel that secures the entry point and the whole complex.
What´s better than waking up to a stunning sunrise every single day? Everyone demands a stress-free living and Sumatra36 has just that. A full privacy to let you have your very much needed me-time in an elegantly furnished space. The architectural concept and the high-end materials used for this apartment Surabaya are made for luxury – hence, you can feel the warm nuance right from the entrance.
Exceptional green landscape
Sumatra36 is a Surabaya property that is environmentally conscious. The idea of bringing the forest greens inside apartment Surabaya complex is something extraordinary. The cool surrounding seems to transport you to another place where fresh air and summer breeze can increase your performance and help you relax.
A restaurant on your rooftop
A lavish dinner is always ready for you on top of the tower. The Sky 36 is one of Surabaya´s hippest place that offers delectable courses on the menu. Enjoy the tasteful meals while mesmerizing on the beauty of Surabaya at night.
High-end apartment Surabaya property for sale
Living in a luxury apartment is the key to a good life. You don't need to do maintenance or drive for hours just to get to a fitness club or a shopping center. It´s a space ideal for the whole family. Find out more about Sumatra36 and contact us for details!