In 1Park Residences apartment, you will never have to worry about accommodation to support your daily activities. Not only included some attractive facilities in the apartment area, this vertical residential complex built on a 1.2 hectares land is also located in Kebayoran Baru, one of the most prestigious location in Jakarta, very close to the best shopping center, hospital, international school, and entertainment center.
Shopping Malls & Retails
Plaza Senayan
Gandaria CIty
Senayan City
Pondok Indah Mall
Find the best property for you
Tower A – 2 BR
Tower B – 2 BR
Tower C – 2 BR
Tower A – 2 BR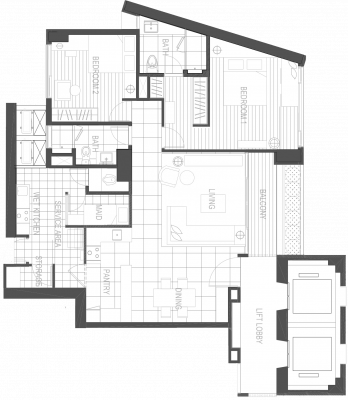 Specifications
Unit Size: 91 m2
Bedrooms: 2
Bathrooms: 2
Furniture: Semi Furnished
Certificate: Strata
Water Sources: PDAM
Tower B – 2 BR
Tower C – 2 BR
Now you can enjoy living in a homey apartment with the modern and beautiful 1Park Residences. Each unit is built with an open terrace, giving you access to the refreshing outdoor scene.
Enter your information below
to get best deals from 1Park Residence
Best Apartment in Jakarta for You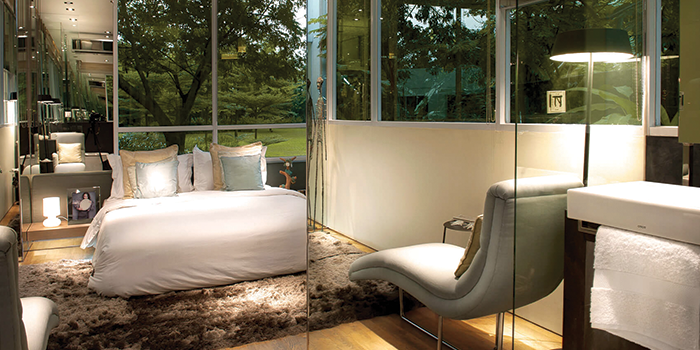 Who said that apartment Jakarta becomes increasingly smaller? In fact, it becomes increasingly bigger and better. Imagine living in a landed property with a full service and convenience as you would get if you live in an apartment? 1 Park Residence brings out the best of a landed house inside a fully furnished apartments. The apartment Jakarta comprises three towers, that offer both – homey living with an open space area, as well as, the lavish amenities at your doorstep.
1 Park Residence: Combining the Comfort of a Landed House and Facilities of Apartment Jakarta
Living in a busy city, a balcony has a value way beyond a footage of space in your apartment Jakarta. As the living space connects you to the outside, it is somehow becomes a quiet retreat where you can observe the surrounding or to simply, breathe the fresh air without going anywhere. Yes, a private outdoor space in 1 Park residence lets you do that.
1 Park Residence is a Home for the Future
A modern vertical living in Gandaria apartment that gives you the experience of living in a big house with its spacious backyard balcony. Each unit has its open space area – a lush green terrace overlooking the cityscape to refresh your mind. Situated in a prestigious location, 1 Park Residence is in Kebayoran Baru – next to the hippest shopping malls (Plaza Senayan, Gandaria City, Senayan City, and Pondok Indah Mall), Pondok Indah Hospital, international school, and other best entertainment hubs in Metropolis. A fully developed commercial area ensures you have everything you need within reach. From fancy restaurant to the perfect cup of latte, this apartment Jakarta is almost like a town of its own.
A minimarket and laundry service are conveniently located near outdoor facilities such as jogging track, tennis court, swimming pool and children´s playground. A heavily-equipped gym center enables Gandaria apartment residents to stay healthy whilst a BBQ area is completed with outdoor seats to ensure you have a good time socializing with friends and family.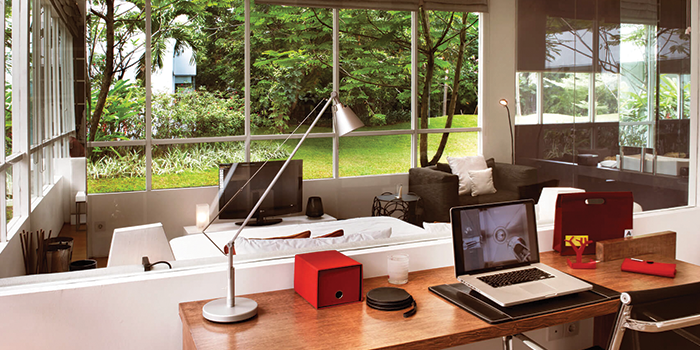 Enjoy a Splendid Living in Gandaria Apartment
The semi-furnished 1 Park residence apartment Jakarta has three towers (A, B, and C) – all of which boasts 91 m2 space.  Each unit consists of two bedrooms, two bathrooms, and access to private balcony from the living room. This means, that you can always wake up the right way because you have more time to enjoy the serene panorama of the nature.
The lightings and architectural design of the Gandaria apartment lend a hand to your comfort. It is not only well-lit but the combinations of both colors and warm lights result in a welcoming mood. Plenty of glass windows offer enough sunlight during the day that turns the space into an elegant home at night or, perhaps a hangout haven. Each room of this apartment Jakarta is meticulously designed to look spacious, combining natural and luxurious  materials like wood and marble to create a relaxing atmosphere without leaving the elegance behind.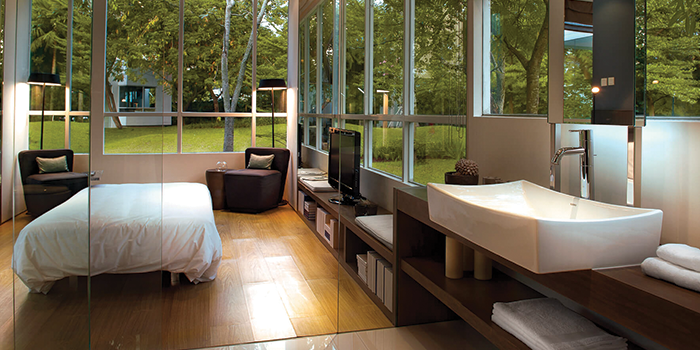 Looking for Gandaria Apartment with Your Own Balcony?
1 Park Residence gives you the special view from above. Living in height does not mean boring, it could be very special instead. This apartment Jakarta is a great solution for those looking for a premium housing filled with complete facilities and practicality. On another note, Gandaria is a bustling area with impressive attractions to look forward to. This premier location eventually makes 1 Park Residence hard to be compared to other apartments alike. The apartment Jakarta offers the best in its class with a community that combines wonderful location and quality. Contact us to find out more about 1 Park Residence!