Enter your information below
to get best deals from Ngoro Industrial Park
Integrated Warehouse on Rent in Mojokerto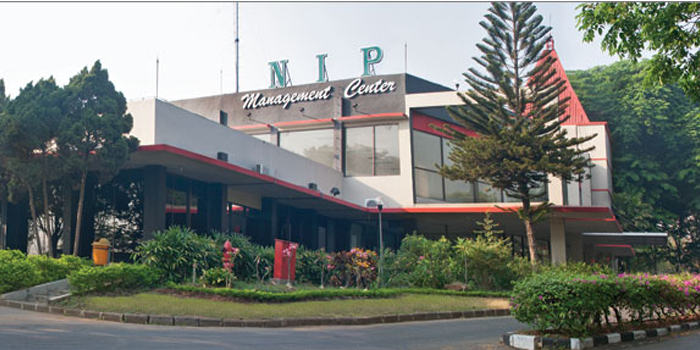 For many big cities in Indonesia, certain areas are now dominated by Industrial Area for both domestic and international companies or investors. As Indonesia continuously grow from many aspects including infrastructure and economy climate, many companies or investors are looking to grow their business or base their manufacturing process in Indonesia, especially certain cities. With this phenomenon around, warehouse on rent and warehouse manufacturers have been dominating the property market. A lot of property development companies are building warehouse on rent and warehouse manufacturers aside from building residential areas to fulfill the market demand.
In Surabaya, Intiland has been expanding not only in the residential sector but also industrial area. The well-known property development company has also focusing on their attentions for warehouse on rent and warehouse manufacturers development. As Surabaya is one of the most promising cities in Indonesia for industrial activities, there are more and more investors, both foreign and local, coming into the city and try their luck in the manufacturing sector for various products. Year after year, there is a significant demand increase for warehouse on rent and warehouse manufacturers in this city as they believe that their business will be able to grow simultaneously. The manufacturing environment is extremely promising, creating the demand for warehouse on rent or warehouse manufacturers.
Looking to this climate, Intiland as one of the prestigious and active property developers in Indonesia decided to develop an industrial park with an integrated system and concept in the city of Surabaya to provide people with more easiness and opportunities during the process. This integrated area is called Ngoro Industrial Park. This place is located at the valley of Mount Penanggungan, Mojokerto Regency, East Java. The industrial park started in January 1991 covering a total of 215-hectare space. It also offers a great number of warehouse on rent and warehouse manufacturers.
Ngoro Industrial Park is a joint venture of many investors from Indonesia and other countries, such as Japan, Singapore, South Korea, Switzerland, Taiwan, UK, France, China and Malaysia. Each of the investors has a focus on a different industrial sector that would make Ngoro Industrial Park more desirable by clients.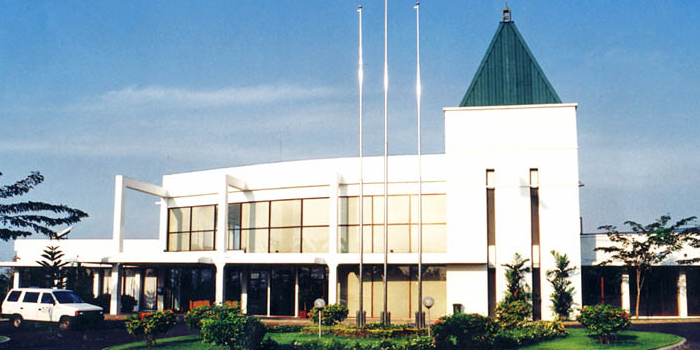 There are many business lines available in the area that took the opportunity of the warehouse on rent and warehouse manufacturers. The business lines available in Ngoro Industrial Park are auto parts, paper bags, plastic bags, ceramic tile, chemical, faucets, food processing, hygienic products, jewellery, music instrument, tobacco processing, cigars processing, woodworking, wooden furniture, sanitary ware and more other business sectors. With all of this business lines gathered, Ngoro Industrial Park has become well-known for its great warehouse on rent and warehouse manufacturers facilities.
New investors like PT. HB Fuller Adhesives Indonesia, PT. Hertz Flavor Makmur Indonesia, PT. Hitachi Transport System Indonesia, PT. Hon Chuan Indonesia, PT. Sibelco Lautan Mineral, PT. Swanson Plastics Indonesia, PT. United Can Company and PT. Union Metal also listed for the investment of these facilities.
Ngoro Industrial Park offers facilities to make the industrial park more accessible and efficient for its manufacturers. Facilities offered are roads, power supply by PT. PLN, a; alternative power supply by the independent supplier, total solution for telecommunication system provided by Telkom, natural gas provided by PT. PGN and PT. Dharma Pratama Sejati, water supply provided by PR. Dharmala and central wastewater treatment plant. These facilities enable those who are looking for warehouse on rent or warehouse manufacturers to be at ease in running their goods productions.
For manufacturers or investors who are interested to rent a warehouse, Ngoro Industrial Park offers you Industrial Land where there are warehouses for rent and warehouse manufacturers in the area. In this area, there is also the Export Processing Zone. Ngoro Industrial Park also has warehouses and factory buildings in another area. All these buildings of size 966 m2 are located outside of the Industrial Land. Investors who are interested can custom-built factory building or warehouse to suit their own requirements and style.
Ngoro Industrial Park, a house for more than 60 industries is located 45 kilometres from Surabaya. The industrial park is easy to access from Tanjung Perak Port, Juanda International Airport and Surabaya through tolls and inter-province highways. With this ideal location and complete facilities, it will be the perfect place to find warehouse on rent or warehouse manufacturers.