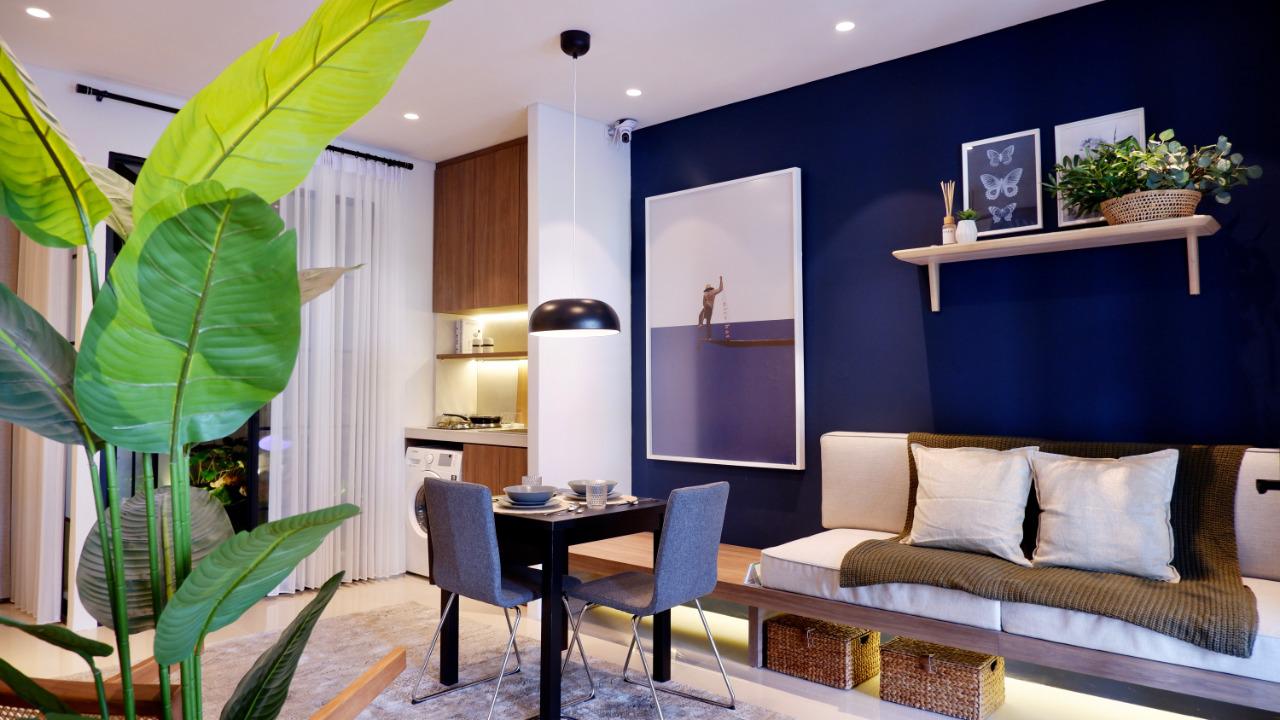 Surabaya (31/08) – Property developer PT Intiland Development Tbk (Intiland; DILD) reinforces its commitment to always providing superior-quality property products that are comfortable, safe, and support the healthy lifestyle in the community. Moreover, during the current Covid-19 pandemic, the need for healthy and comfortable housing has become a rising trend among the greater public.
Intiland's Founder and Chief Executive Officer, Hendro S. Gondokusumo, believes that the Covid-19 pandemic has brought substantial changes in the society. Awareness of the importance of maintaining health is now a top priority in the community, and this includes the need for residential facilities that can provide the best space to protect and look after the family.
"The concept of a home is not limited to the physical building. Home is the best 'fortress' during a pandemic, where we recharge and clear our mind after work, and become the safest shelter for our family," he explained.
An example, he said, is that during the pandemic, the community has been encouraged and forced to make changes and adjustments to their lifestyles. People increasingly spend time at home for personal and work reasons. The quality of a home is thus a highly important factor that enables comfort and security, and supports productivity.
Intiland lives up to this commitment by developing various property products, including residential units, such as landed houses and apartments. One of them is the latest development with the healthy home concept in Dandelion cluster, Graha Natura, Surabaya.
This residential cluster, which provides no more than 63 housing units, is in line with Graha Natura's developmental theme as a residential area that prioritizes healthy living, nature, and technology. Houses in this cluster bear a concept of a healthy home that is also compact and functional.
Harto Laksono, director of marketing of PT Intiland Grande, the Company's subsidiary engaged in property development in Surabaya, said that the Dandelion cluster's launching answered the public demand for healthy housing in Surabaya. Since its launch in mid-August 2020, the types of houses in this cluster have been well received by the market, especially in Surabaya.
"Of the total 63 units that we have developed, already above 90 percent have been booked by our customers, most of them young families. The superiority of our concept and design as well as the units' compact and functional size have been the main attractive factors besides the relatively affordable price," he explained.
The show of interest from prospective buyers in the Dandelion cluster, Harto said, was due to a number of factors. First, in terms of location, this cluster is very strategic, being in the middle of an area under development that provides easy accessibility to its residents. Second, the prices are still relatively affordable, starting from Rp1.1 billion. The next factor is superiority of its development concept as a compact and functional healthy home.
Architect Budhi Harmunanto, founder of BHA Architecture, a leading architectural firm in Indonesia, acknowledged this trend of market demand for healthy housing concepts. He believed that there is a tendency for customers, especially young professionals, to really take care of their health. Thus they have a specific set of main criteria and standards in choosing a home. Not only the price matters, but also the intangible values ​​they will obtain from the building.
He pointed out an example: there is a tendency among young families to want a house that is not too large, but is able to meet various needs for activities, with a good atmosphere. Flexibility of room function, ease of maintenance, and comfortability are important factors that they consider.
"There is a tendency for young families nowadays to buy a house that is modern, simple, and functional. Ideas and measures of luxury have shifted more towards aspects that are more substantial in nature, namely comfort, atmosphere, as well as what they can truly feeling," said Budhi Harmunanto.
As an example, he pointed out the application of a modern tropical architectural design concept on the houses in the Dandelion cluster as a response to this trend. The design's concept prioritizes and maximizes the functions of the rooms. The high and wide doors and windows allow for a large open area, thus maximizing natural lighting and air circulation.
"On the other hand, we want to provide homes that can support all the activities of the residents. Even though the house is compactly designed, with a limited land area, we want it to be able to give the impression of luxury and comfort," he noted.
The development of the Dandelion cluster comes with the concept of a single access gate, presenting a private and exclusive feel to the residential area. Occupying a development area of ​​0.8 hectares, this cluster provides two types of two-story houses, each of which comes with two options.
First, the Daisy type has a land area of ​​60 square meters (5 meters wide and 12 meters long). For those who want a larger space, there is the Daffodil type with a land size of 72 square meters (6 meters wide and 12 meters long). These two types each offers two variants, namely Standard and Deluxe, with different building areas.
The Daisy Standard variant has two bedrooms and a building area of ​​56 square meters, while the Deluxe variant has three bedrooms and a larger building area of 64 square meters. The Daffodil Standard variant comes with two bedrooms and a building area of ​​71 square meters, while the Deluxe variant offers three bedrooms and a building area of ​​82 square meters.
Responding to the demand from prospective buyers, the Company has prepared a show house for the Dandelion cluster in Graha Natura. This show house is a Daisy Deluxe, with a land area of ​​5 x 12 square meters and a building area of ​​64 square meters.
Designed by interior design studio Akodhyat & Partners, this show house boasts a 'modern urban' concept suitable for families and young professionals. The spatial arrangement is presented such that the residence appears spacious and supports its residents' ever-active and productive lifestyles.
Tania A. Lestiani, Head Designer at Akodhyat & Partners, described how the function of the houses in this cluster can be maximally utilized in terms of space. Apart from providing a standard bedroom that can also function as a work space, on the ground floor there is also a service area attached to the kitchen, and a store room under the stairs.
"In an era where the demand for a healthy home is getting higher and higher, a compact yet dynamic spatial arrangement is a must. We respond to this with a multifunctional and efficient design and the use of environmentally-friendly materials to help mitigate global warming issues," said Tania further.
Harto Laksono mentioned that the superiority of the design and layout of the Dandelion cluster's houses has been also one of the key attractions for consumers. He revealed that there is a tendency for consumers nowadays to prefer compact and functional houses. The demand for large housing units is declining; on the other hand the demand for compact houses has been on the rise.
"The way consumers think is starting to shift. They just don't want their house to be too big because it will be troublesome to manage and cost a lot to maintain. So we are optimistic that the Dandelion cluster will be well received by the market," he stated.
Graha Natura is an integrated residential area being developed by the Company in West Surabaya. Strategically located and within 10 minutes from West Surabaya CBD and 20 minutes from the Satelit toll gate, this area has easy access to various shopping centers, offices, and entertainment centers.
Supported by a solid concept and strong environmental management performance, Graha Natura has received numerous awards at the national level. The Company has planted the entire area with at least 10,000 trees from 1,000 tree species. The facilities within its open area of ​​1.2 hectares consist of an artificial lake, a jogging track, an F&B area, a playground, and an area for communal activities.