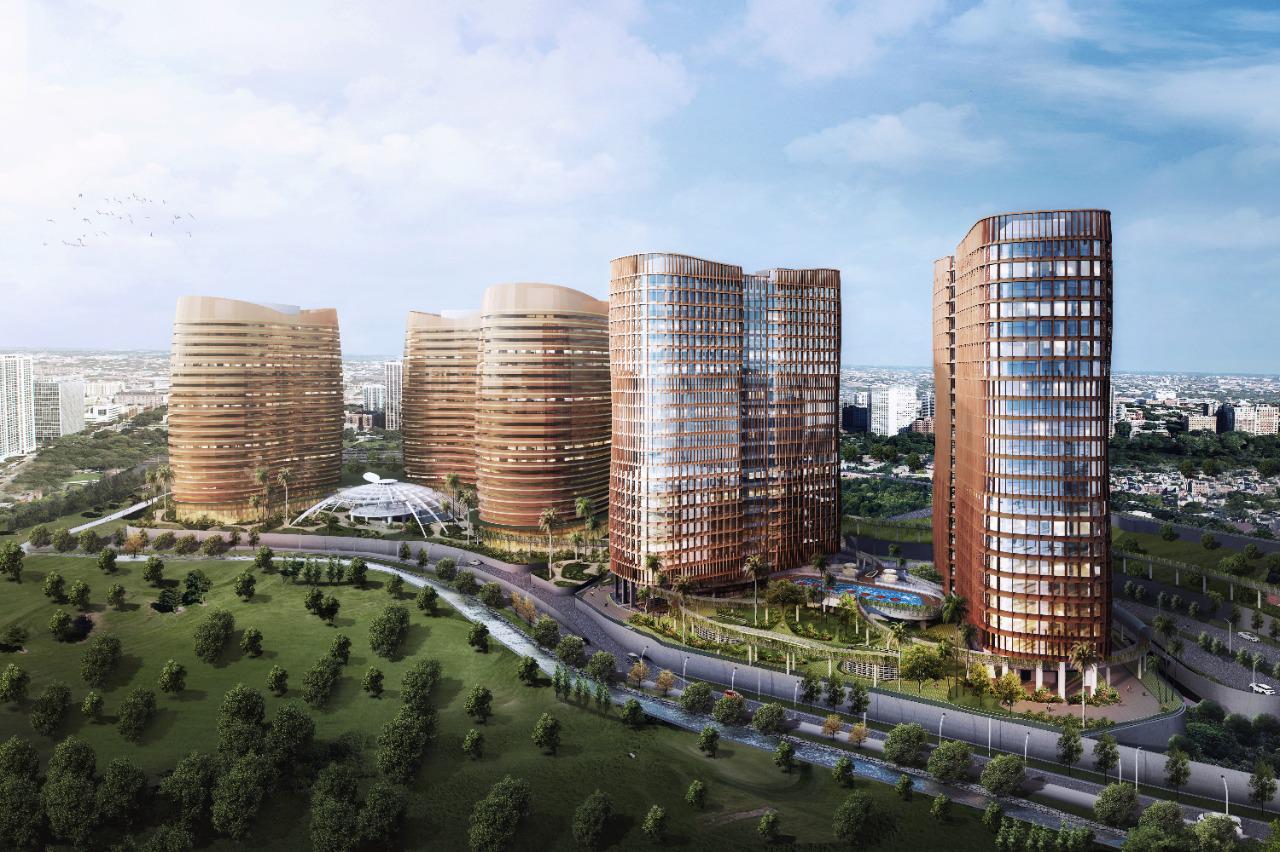 Jakarta (21/04) – Amidst the Covid-19 pandemic, carrying out activities and mobility outside the home should be very carefully considered. Common space has become more limited as efforts to promptly reak the chain of Covid-19 spread continue to escalate.
In response to this emergency situation, property developer PT Intiland Development Tbk (Intiland; DILD) continues to strive to provide the best products and services to its loyal customers and the market. The Company is on the lookout for a breakthrough to provide easy, convenient, and safe services for its potential customers by harnessing information technology.
One example comes from the development of the new SQ Rés apartment: a virtual show unit. This three-dimensional (3D) technology-based service makes it easy for consumers to obtain an interactive experience of visiting the new apartment's show unit from wherever they are.
In addition, SQ Rés has also prepared a number of special promotional programs during the Covid-19 pandemic. They include down payment that can be paid in 40 installments, and monthly installment programs starting from Rp8 million.
Intiland's Director of Business Development, Permadi Indra Yoga, said that the Covid-19 pandemic caused the property market to experience a significant decline in sales. Property developers and market players are required to adapt their strategies in facing this situation, as well as to find the best solutions to provide convenience for consumers.
"In the current situation, social distancing is absolute and mandatory, including for potential buyers who want to see our show unit. The virtual show unit service is a smart solution for them to gain the experience of visiting the SQ Rés apartment's show unit, without having to come directly to the site," said Permadi Indra Yoga in a written statement on Tuesday (21/04).
This virtual show unit service aims to make it easier for potential buyers to obtain information and experience about new housing or apartment products. They will get a more detailed picture of the interior, spatial arrangement, and the atmosphere from the show unit of the property they are interested in.
Currently SQ Rés apartment provides the virtual show unit service for two types of apartment being marketed. Each type has a 1 bedroom plus study room (1 + 1 BR) arrangement, covering an area of ​​60 square meters, while the Dual Key type has an area of 117 square meters. Click the following link to the virtual show unit to explore both types.
"In essence, we want to make it easy for potential buyers who want to learn more about the advantages of SQ Rés apartments," said Permadi Indra Yoga.
Accessing the virtual show unit service is relatively easy. One simply needs to go to the SQ Res apartment's website (www.sqres.co.id) or enter the SQ Res project page on Intiland's corporate website (www.intiland.com). One can then immediately explore the entire interior and showroom of the apartment unit as in the original form, in 3-D.
Hammy Sugiharto, head of marketing of SQ Rés apartment, said that the virtual show unit service is in line with the trend among consumers nowadays who demand fast, easy, and efficient services. This service will not entirely replace the functions of the physical show unit, but is complementary as an added value to respond to market demand.
Using this technology, consumers can enjoy high-resolution panoramic image quality with near-perfect detail. The level of accuracy of the images provided and the interactive facilities offered provide an experience for consumers to explore in detail every corner of the show unit.
"In the current era, online marketing including technology-based convenience facilities is an important option for consumers. We believe this virtual show unit service is an effective way for consumers to obtain a comprehensive preview of the property," said Hammy Sugiharto.
Occupying a development area of ​​1.3 hectares, the SQ Rés apartment consists of two 21-floor towers. Tower D has 364 units while tower E has 336. A total of 700 apartment units are available, categorized into various types.
The apartment complex offers various types, ranging from studio type, with an area of ​​30 square meters; 1 bedroom (1BR) types, with an area of ​​36 square meters and 45 square meters; 1 bedroom plus study room (1 + 1 BR) type, which has an area of ​​60 square meters; and the 2 bedrooms (2BR) types, with an area of ​​86 square meters and 93 square meters. For those wanting to have a more spacious unit, there is the Dual Key type, covering an area of 117 square meters.
"The price per unit starts from Rp1.1 billion for studio type, with installments starting from Rp8 million per month. We are also preparing a promotion in which the down payment can paid in 40 installments," explained Hammy Sugiharto.
Premium Zone
The SQ Rés apartment has been developed with "Oasis in the City" as its theme. This concept offers a modern resort-style residence equipped with comfortable facilities and areas to mingle, relax, and gather with friends or family.
The location is also considered special. Placed in the most premium corridor of the TB Simatupang business center, South Jakarta, this apartment is flanked by Fatmawati and Lebak Bulus Mass Rapid Transit (MRT) stations. There is also the JORR toll road that provides access to Soekarno-Hatta International Airport, resulting in a high degree of convenience, speed and connectivity to all areas of Jakarta.
SQ Rés is also equipped with the best facilities, ranging from sports facilities, such as a swimming pool, a jogging track, a fitness center, restaurants, cafes, a multimedia room, library, meeting rooms, and children's play area. This residence also provides sauna and spa facilities, a multipurpose hall, ATM Center, car and bicycle parking, a yoga studio, a health room, an a community concierge including housekeeping, laundry service, and shoe & bag maintenance.
According to Permadi Indra Yoga, the construction of SQ Res marks an important step towards developing the South Quarter area. The construction of this apartment complements South Quarter's development concept as a modern integrated office area of ​​7.9 hectares.
South Quarter has become one of the favorite office areas for many multinational companies, such as Citi, General Electric, Coca Cola, Nissan, and Tupperware. This area can accommodate at least 12,000 workers and currently there are around 8,000 active workers who need a comfortable living space near their offices' locations.
"The SQ Rés Apartment complements the concept of developing South Quarter as the best area to work, live and carry out various activities," he claimed.
The development of the virtual show unit service, he said, will be implemented gradually in other Company's projects. This service is expected to be an added value in meeting the needs of consumers today and in the future.