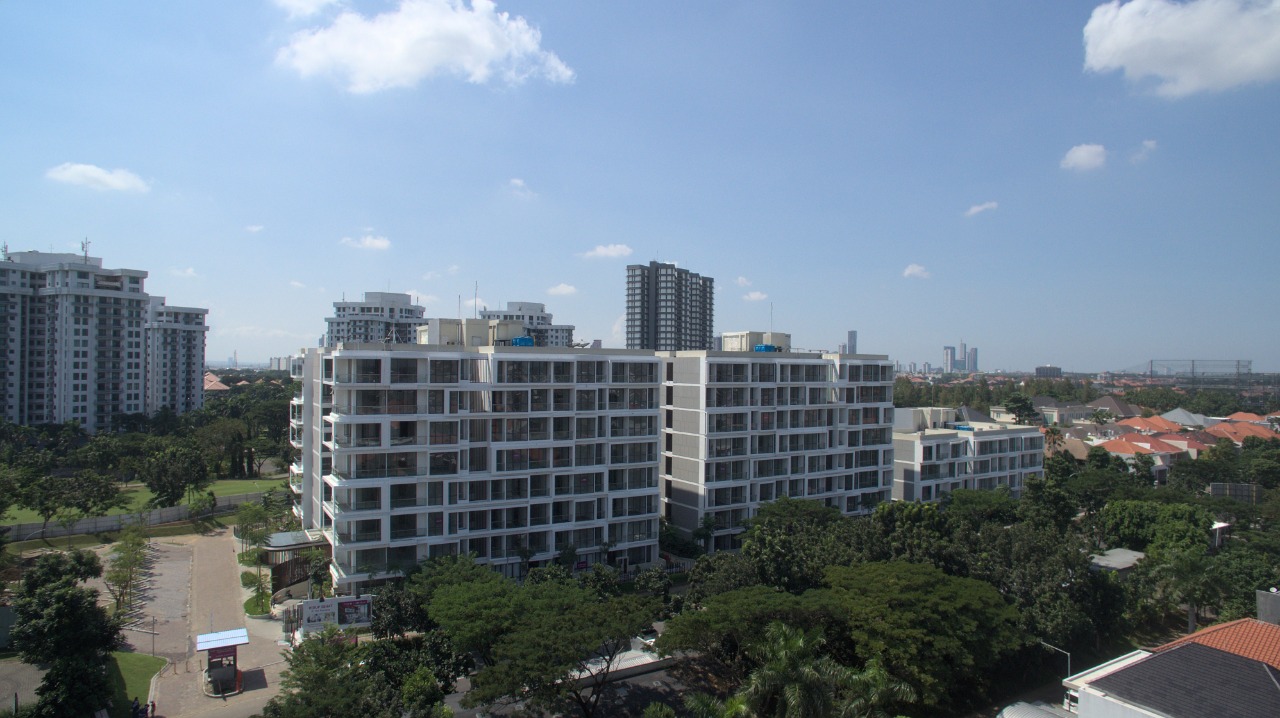 Jakarta (1/10) – Property developer PT Intiland Development Tbk (Intiland; DILD) is launching its latest promotional program entitled 'Intiland Story: Fabulous Friday'. Held for three months from early October to end of December 2020, this special promotional program offers the convenience of purchasing Intiland property products as well as the opportunity to attend various online talk shows and discussions at seventeen select properties through Intiland's Instagram (IG) Live account.
Susan Pranata, director of corporate marketing at Intiland, explained that Intiland Story: Fabulous Friday is a marketing campaign program that aims to help the public and consumers acquire the best properties from Intiland. This program offers many purchase promotions, such as great discounts, small installments, direct prizes, low mortgage interest rate, and many prizes for buyers.
"We provide many promotions and offer conveniences for consumers to purchase the property of their dream until the end of the year. This is a special opportunity for everyone to obtain the best, in terms of products, pricing, payment methods, and various prizes directly from every purchase of Intiland's products," stated Susan Pranata further.
The timing of this marketing campaign is aligned with the increasing trend of consumers' purchasing interest, especially among end users. In addition, the Company has also completed several new projects whose units can be occupied directly by the buyers.
Intiland Story: Fabulous Friday is participated by 17 of Intiland's premier properties located in Jakarta, Tangerang, and Surabaya. The public can choose from a wide range of property products, from housing, apartments, low-rise residential units, to offices, commercial spaces, SOHO, and warehouses.
"This is a splendid opportunity for the public to get their hands on the best products and offers from almost all property products that we have developed and are marketing. We have a wide range and stock of products to meet the various demands from the public for property," said Susan Pranata.
The Intiland Story: Fabulous Friday program, provides many rewarding promotions for consumers. A series of special promotions include up to 25 percent discount for hard cash payments, down payments of as low as 5 percent that can be paid in 8 installments, purchases with direct installments ranging from 30 to 66 months, free BPHTB, waived installment payments for the first two years, and plenty of direct prizes.
The Company also collaborates with leading national banks to present increasingly attractive and competitive promotions in the market. One of the collaborations is through a special home ownership (KPR/KPA) program with 4.5% p.a. fixed interest rate for three years with Bank BNI and Bank Mandiri. In addition, various other attractive mortgage interest rate promotions are available through partnerships with Bank BCA, Bank BTN, and Bank CIMB Niaga.
"Prospective consumers should really take advantage of this moment. All of our offers and promotions are targeted to our potential customers. Terms and conditions apply, in line with the packages for each project," she further detailed.
Harto Laksono, director of marketing of Intiland, explained that this promotion program also offers a variety of property products with a wide range of prices and catering to various segments in the market. The lowest prices are for apartments with special prices starting from Rp186 million, while the highest prices reach up to Rp18 billion per unit.
To meet the demand for landed houses, the Company has developed six housing projects. For Jakarta's property market, there are Serenia Hills, South Grove, and Pinang Residence residential complexes in South Jakarta. In Tangerang, there are Talaga Bestari in Cikupa and Magnolia Residence in Jatake. Meanwhile, for Surabaya, the Company's offer is Graha Natura, located in West Surabaya.
Meanwhile, those who wish to purchase apartments may select from the Company's nine alternative offerings. In Jakarta and Tangerang, the Company has SQ Rés apartments along the TB Simatupang corridor, 1Park Avenue in Kebayoran, South Jakarta, Fifty Seven Promenade in Thamrin, Central Jakarta, Regatta located at Pantai Mutiara, Pluit, North Jakarta, and Aeropolis, close to Soekarno-Hatta International Airport in Tangerang. For Surabaya, there are various options available, such as Sumatra36 and Praxis Apartment in the CBD area of Surabaya, as well as Graha Golf and The Rosebay, both located in Graha Famili, West Surabaya.
"Consumers who require office and commercial space may choose from our options such as Praxis Office, Spazio, and Spazio Tower, located in Surabaya, as well as our ​​South Quarter integrated office area in Jakarta," explained Harto Laksono.
Harto said that each of the participating property projects offers numerous advantages, both in terms of design concept, location, facilities, and pricing. Some projects even are offering ready-to-live or ready-to-use units. They include 1Park Avenue, Regatta, Aeropolis, Talaga Bestari, Graha Golf, The Rosebay, Sumatra36, Praxis, and Spazio Tower.
"We also have attractive bonuses for potential customers at the moment they perform the transaction. These bonuses are furniture, waived service fees or building management fees, waived BPHTB fees, as well as other provisional, administrative, and appraisal fees," he stated.
The Company also offers convenience to the public to obtain more information on its property products easily amidst the Covid-19 pandemic. The public can see Intiland properties being marketed at a number of national-scale online property exhibitions, such as Apex 2020, Mandiri Property Festival, and BNI Griya Expo Online.
For those who wish to visit any project site, the Company continues to have show units ready, while observing and implementing strict health protocols to provide protection for all parties. For prospective customers who are unable to visit the show units in person, the Company provides an online (virtual) property tour service for several of its projects.
Talkshow on IG Live
As part of this marketing campaign, the Company holds the Fabulous Friday event, broadcast live on IG Live. Held on every Friday starting 2 October 2020, Fabulous Friday presents a series of talkshows, interactive discussions, and inspiring demonstrations with well-known figures, experts and influencers live at many of the Company's projects.
This weekly activity, every Friday, carries various engaging and diverse themes. In addition to entrepreneurship and business-related themes, this activity also presents other select themes, such as investment, parenting, lifestyle, cooking class, health and beauty, healthy living, interior design, and women empowerment.
According to Harto Laksono, the events in the Fabulous Friday program are aimed at sharing knowledge and experience and encouraging participants to be inspired by each of the themes discussed. All the themes of this program focus on values deemed important ​​for the family, such as life convenience, health, welfare, and harmony.
"This has a roadshow concept or feel to it, held in a series of events. Activities are held in turns at fifteen of Intiland's projects, presenting different speakers and themes. The event will be live on the Instagram account of each project's, as well as on the accounts of the influencers, who are our featured guests," he said further.
The first Fabulous Friday event will be held on Friday (02/10) via Instagram Live on The Rosebay's account. It will discuss "The Secret Story of Successful Women" as its theme. The talkshow will present two speakers, namely Elvira Devinamira, Miss Universe Indonesia 2014, and Etty Soraya, a highly successful businessman and lecturer.
Through this interesting and inspiring event, the Company expects that the public will receive great benefits, especially during the Covid-19 pandemic. The entire series of events and promotions available are detailed on the Company's official Instagram account @intilanddev and Intiland's official website.